HAVE YOU EVER WANTED YOUR FAVORITE BOOK TO COME ALIVE?
Let US make something special for you!
Who, What, Where, Why, How we do it!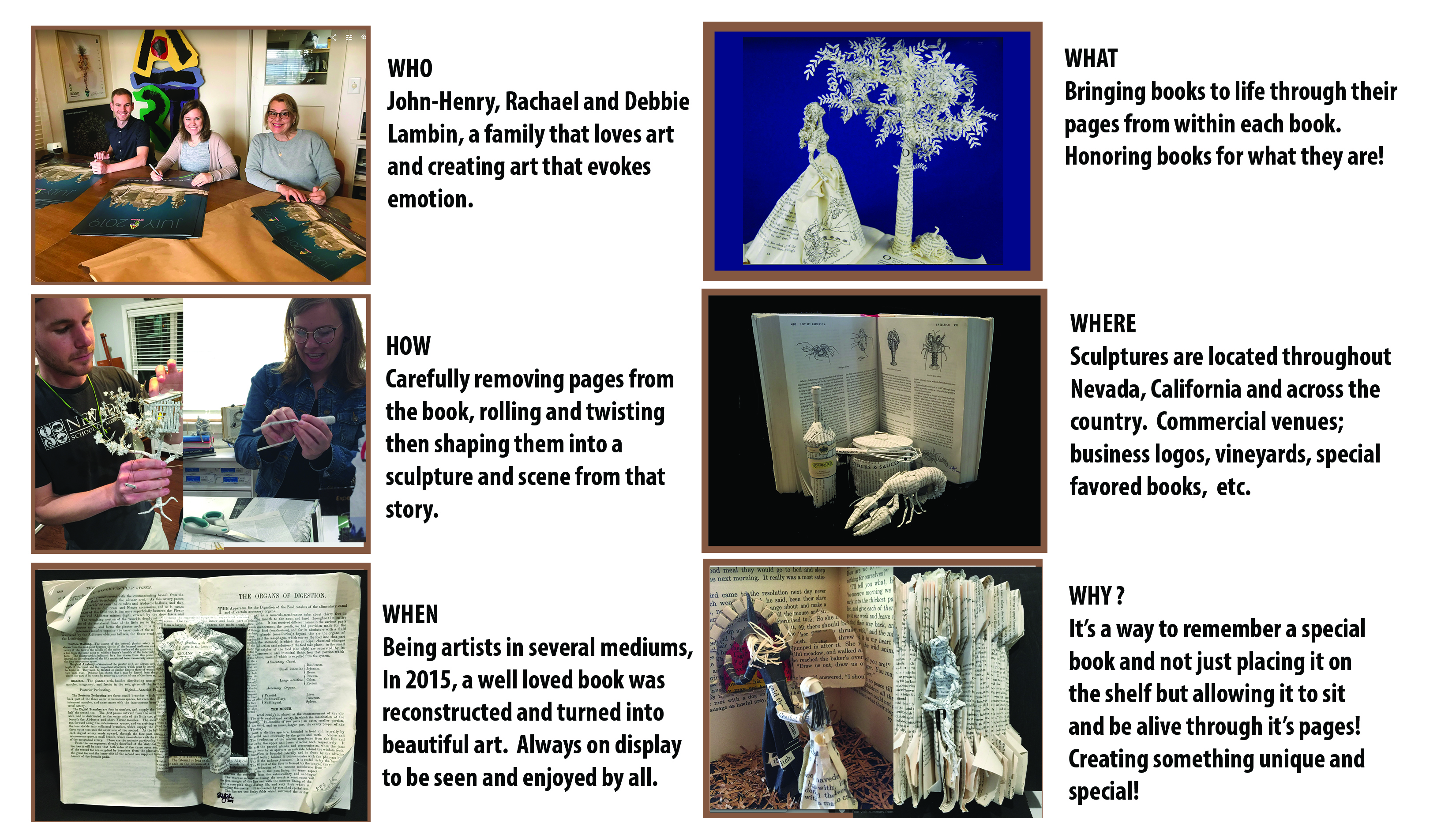 Excited to be part of the 2023 Burning Man Art Honoraria Fully sustainable art "The Octagon" made from wood, hemp rope, metal, books and solar lights. The idea is that each book sculpture, represents a group of people all coming together for a cause and a voice to the government.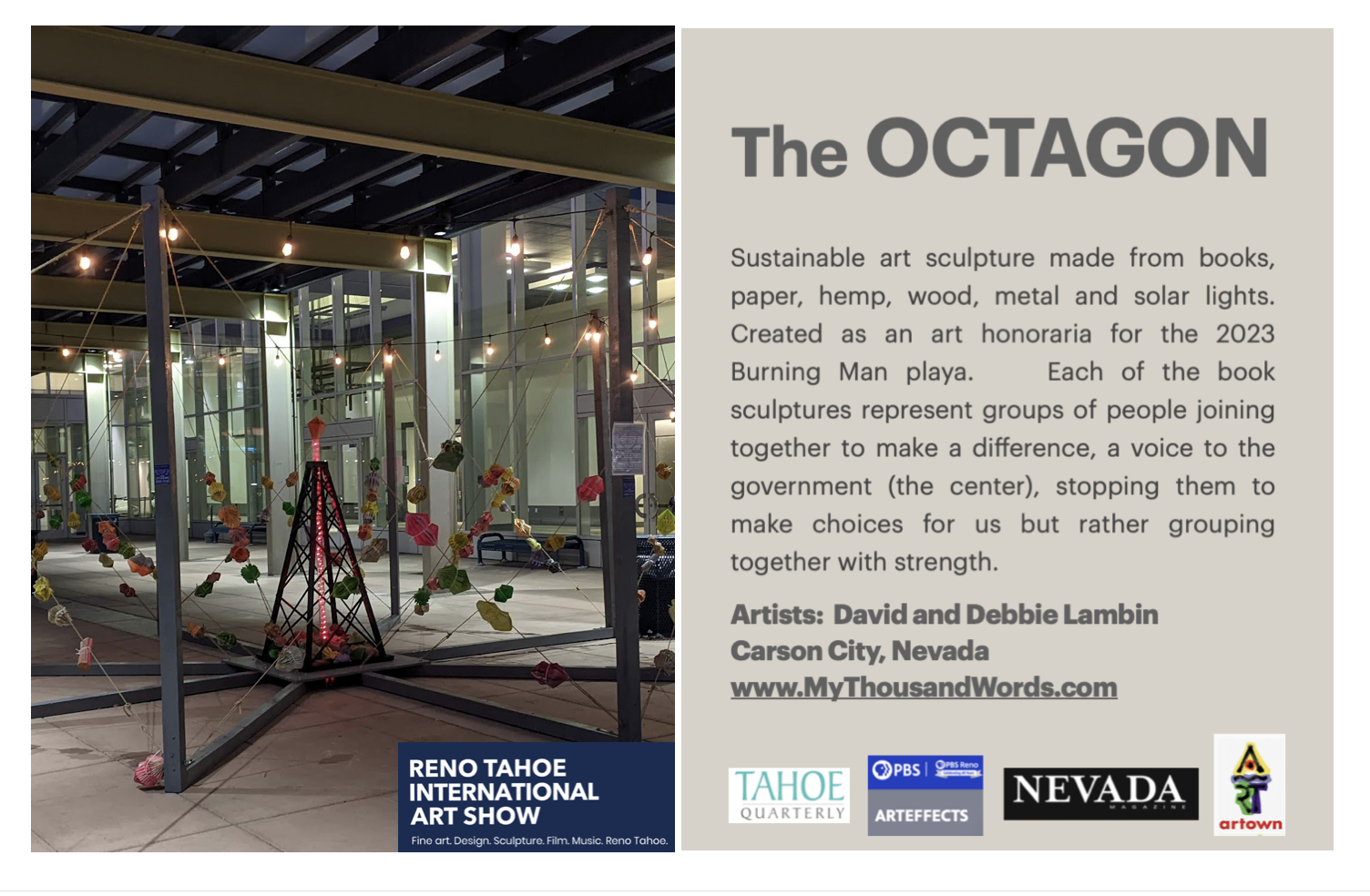 What a great commission we received and to be part of! Book sculpture was designed to show everything that Artown is with music, dance, concerts, various forms of media and so much more. This book sculpture was made from Nevada author, Walter C. Clark (Ox Bow Incident) "A City of Trembling Leaves" a book about our Nevada, it's history and more. The background depicts glorious Mt. Rose face and all its majesty and beauty. The sculptures sit on is from an atlas from the 1950's.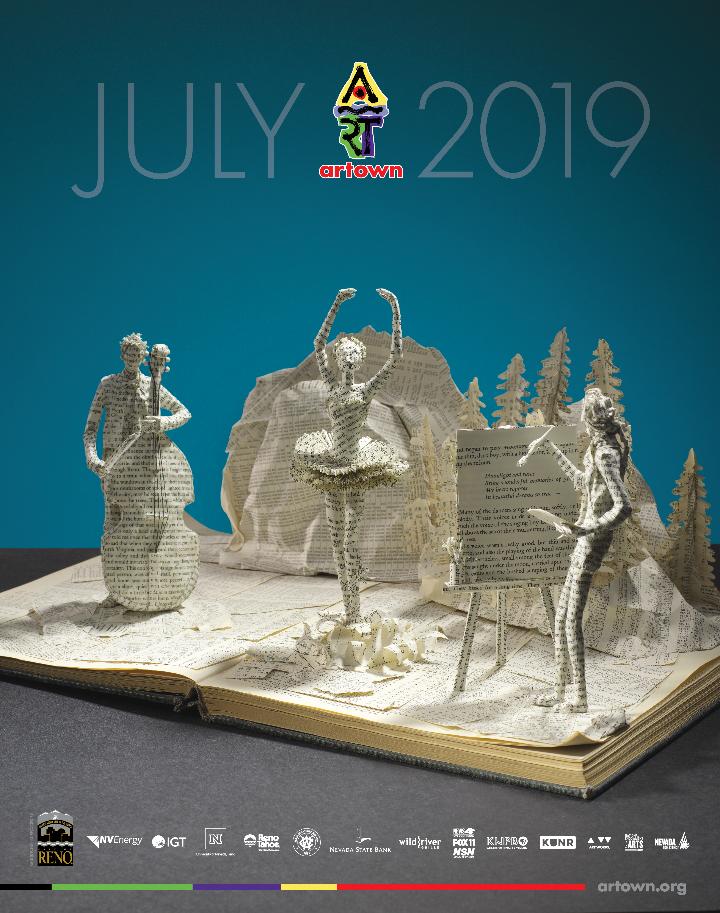 We are proud to be part of: