My Thousand Words for purchase!
While the majority of our book sculptures are commissionable art pieces, that are made to order, we have very much enjoyed creating books that have spoken to us. Listed below are some of the book sculptures that we have made and are available for purchase. Just click on the button and it will take you to Paypal. Of course, you can always write to us and let us know of your favorite book that you would like to bring to life! We would love to make that for you!
Our sculptures are all "one of a kind" and start at $250.00. We are delighted to make something very special for you and once we get information from you, will draw up designs and provide a price range.
America's Favorite!
$ 450 USD
The most loved baseball team ever, anywhere! This sculpture is a tribute to the Chicago CUBS team. Pictured parent child, enjoying the game together!
The Magic of Harry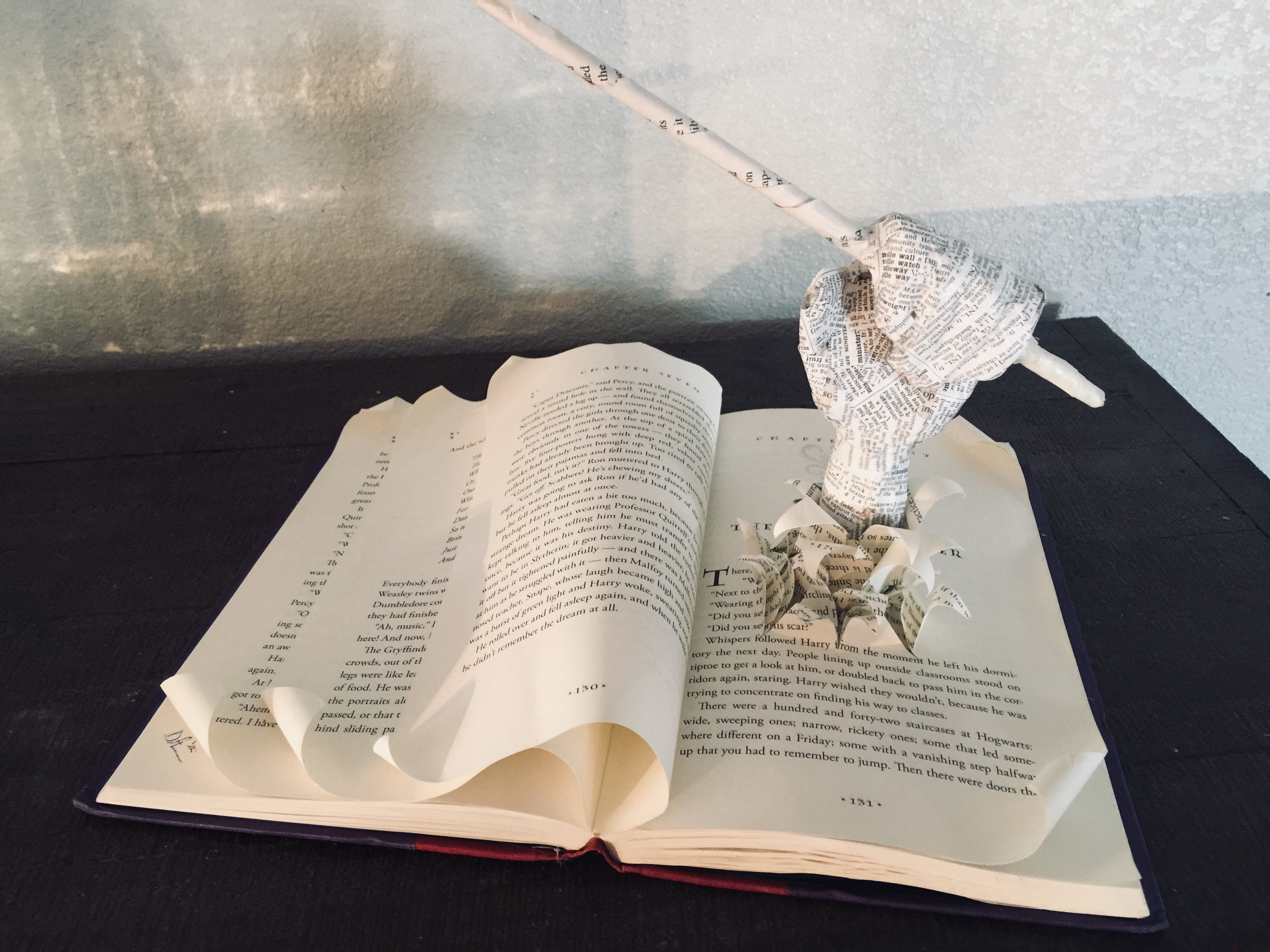 $ 400 USD
Original "one of a kind" book art sculpture depicting Harry Potter's magic! made by Debbie Lambin
Wild Horses
$ 550 USD
Original "one of a kind" wild horses of Nevada grace the pages of a book about horses. made by Rachael Lambin
Butterflies in Motion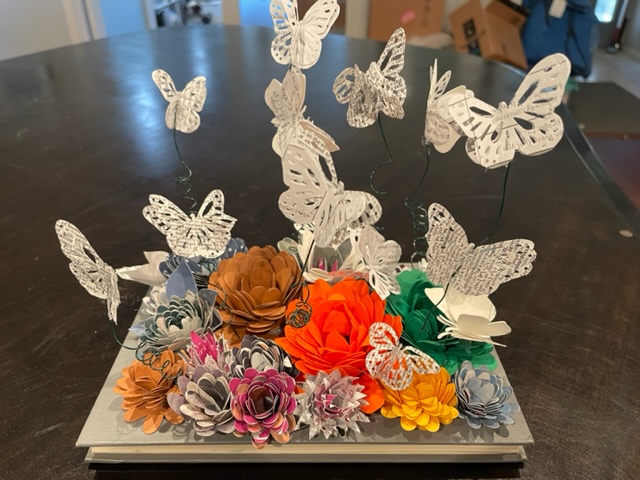 $ 300 USD
This book has an array of butterflies on wires flying around the book filled with flowers all over. The sculpture is beautiful and delicate