MY THOUSAND WORDS, book sculptures
.... We bring books to life.... Let US create one for you!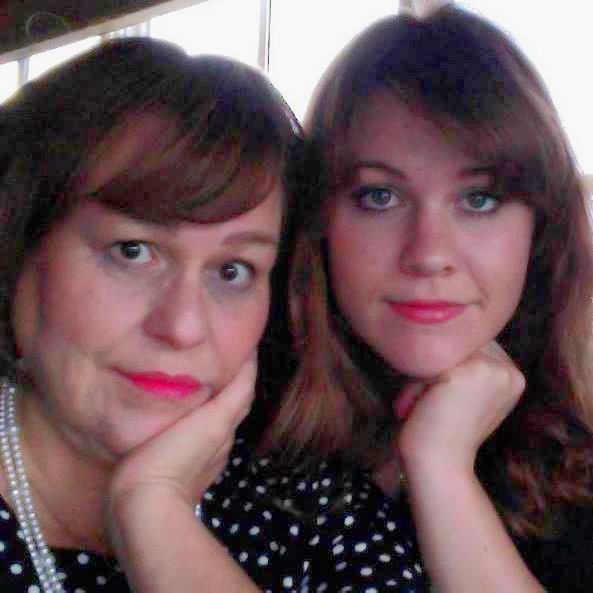 Nevada residents Debbie and Rachael Lambin, team up as mother and daughter, to create "My Thousand Words", book sculptures. Pages from the book is carefully removed to create a unique paper sculpture that brings the book to life! Both artists create unique artwork from books and magazines, by repurposing them bringing their story to life. Debbie shapes them through the art of origami while Rachael manipulates the pages to create stunning sculptures. Rachael is known for her "out of the ordinary" multi-medium sculptures, presenting the finest detailing in her work. The love of art has always been the thing that motivates her desires to be all that she can be. Recipients of several national awards have earned them, their works have been in several businesses and residences throughout the U.S. and abroad. Sculptures take any where from days to weeks to complete and range in price from $250.00 and go up from there, depending all on the complexity of the project that we are working on.....
Contact us about making your favorite book come to live too!
Shipping is an additional cost and can be packaged by My Thousand Words or another mail service.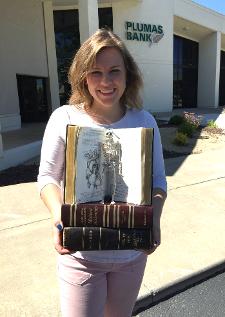 Celebrating 50 Years for UNR School of Medicine
Showcasing a highly detailed skeleton from the pages of a Grays Anatomy Book! On display for the month of July at Plumas Bank in Reno in celebration of Artown.
Come and see this incredible sculpture as each bone is precisely labeled with the names of each bone. Probably the most detailed sculpture ever made to date!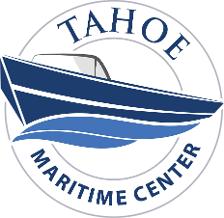 Tahoe Tessie Lives~!
My Thousand Words will be on a permanent exhibit for one calendar year at the Tahoe Maritime Museum.... The exhibition is called "The T Files, The Search for Tessie and Dealers of Dreams_ The opening night will be on May 25th at the museum. Come and visit starting in May 2018! So very exciting!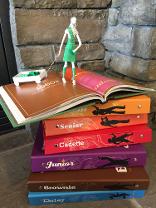 Celebrating 100 years of selling Girl Scout Cookies!
Rachael began as a Daisy scout and worked to achieve her Gold Award (the highest rank). She wrote and published a children's book on disabilities made available to schools and libraries. Girl Scouts left a large impact on our lives and to "give back" we will be participating in several activities with the council to promote literacy, encouragement and growth! We have provided this sculpture to be displayed in the Girl Scouts of the Sierra Nevada Reno office
MY THOUSAND WORDS, IN THE NEWS...
KNPB TV, "ArtEffects", National

KTVN TV, Reno, NV, "Someone 2 Know", Reno, NV
Girl Scouts of the Sierra Nevada

, Reno, NV

KOLO TV, Reno, Reno, NV
Reno Gazette Journal, Reno, NV
The Nevada Magazine

, National

The Archer Magazine, NV

The Nevada Appeal

, Carson City, NV

Carson NOW

, Carson City, NV

Carson Valley Times

, Minden, NV
You may have seen us at....
EyeHook Gallery, Summit Mall, Reno, NV
Artist Co-Op, Reno, NV
NeverEnderReno, Reno, NV
Sierra Arts Council, Reno, NV
Mammoth Arts Council, Mammoth Lakes, CA
G.J. Rhodes, Reno
Elegant Avenue, Reno
The Change Place, Carson City
Ennis Fine Furniture, Reno
NevadaWomen's Golf League, Reno
Nevada Women's Expo, Reno
The Club at ArrowCreek, Reno
Carson City Library, Carson City
Sage Ridge School, "Night of the Arts", Reno
Kelham Vineyards, St. Helena, CA
Castello Di Amorosa, Napa Valley, CA
Chateau Montelena Winery, CA
Hunnicutt Vineyards, St. Helena, CA
The Discovery Museum, Reno
West Elm Store, Reno
Nevada Women's Expo, Reno
Washoe Library System, Wedge Parkway, Reno
Nevada Museum of Art, Pop-Up Event
The Power of the Purse, Reno
Arrow Creek Art Guild Show, an ArtTown Event
Evoke Fitness, Reno
The Market Place, Reno
Nevada Historical Society
Valentine Sip & Shop on Marsh Avenue, Reno
we enjoy helping when we can...
Here are several organizations we've been part of.......
ACLG Education for girls golf, Reno, NV

For Kids Foundation, Reno, NV

The Lacey Dalton foundation "Let 'em Free", Nevada

The Nevada Women's Fund, Reno, NV
The Carson Tahoe Hospital Cancer Wing, Carson City, NV
St. Jude's Research Hospital
Nevada Museum of Art, Reno NV
Friends of Conservation, foundation created by founders of Abecrombie and Kent (Chicago, IL)
Step2 Foundation, Reno, NV
United Blood Services, Reno, NV
As residents of No. Nevada for over 21 years, we have been active in several organizations such as Girl Scouts, Boy Scouts, 4-H, etc.. Rachael and her brothers attended Western Nevada College (WNC) for their middle and high school education. We love living here and being able give back and share the love of art!
We are working with the Carson City Arts & Culture to help promote other gifted artists and the Carson City Library to design a special sculpture for their 50th Anniversary!
If you would like to contribute to an organizations and have a sculpture made, please click on the donate button and complete the contact us form: