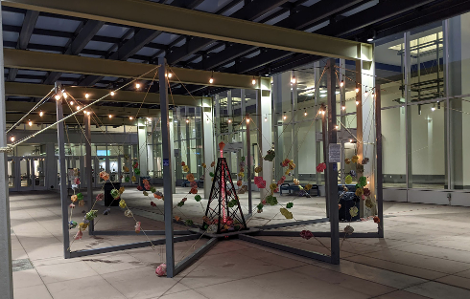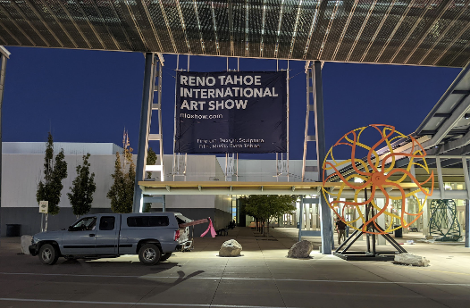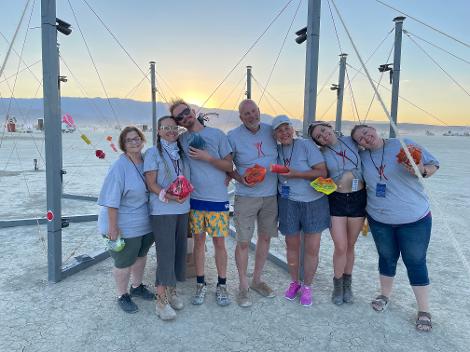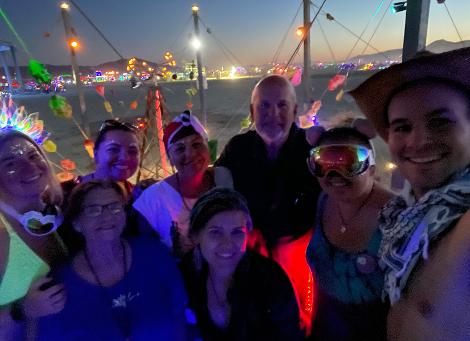 We are so honored and excited to share with you our art sculpture for the 2023 Animalia Burning Man Event! Through a grant from Burning Man, we are bringing "The Octagon" alive, designed and built by David and Debbie Lambin and team of 8 to complete then take it down. The sculpture was directly across from the man!
The sculpture 10' tall by 40' wide and represents the power of literacy, strength and togetherness while highlighting the fact that it is all biodegradable made from wood, hemp, books and paper and adorned by solar lighting.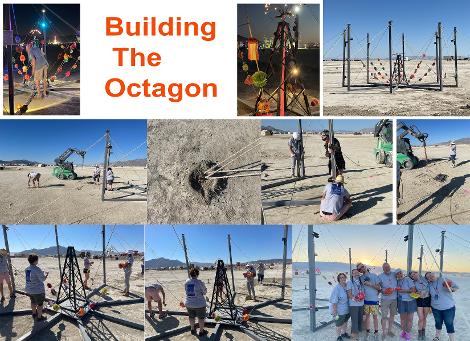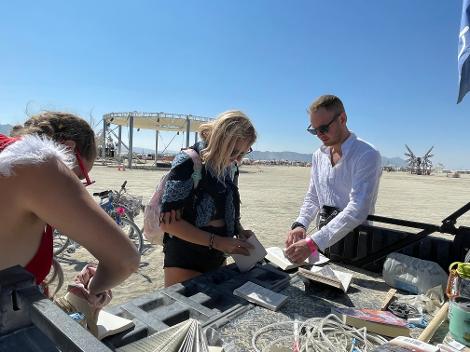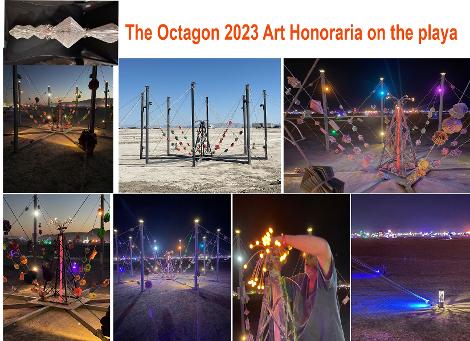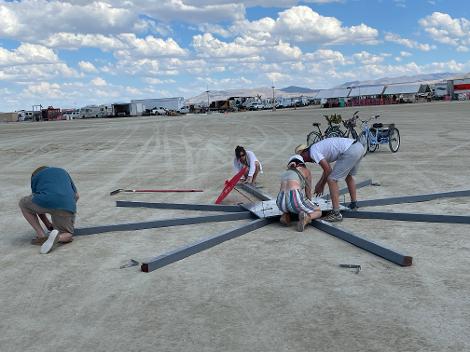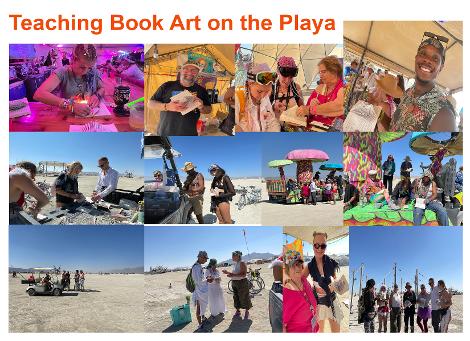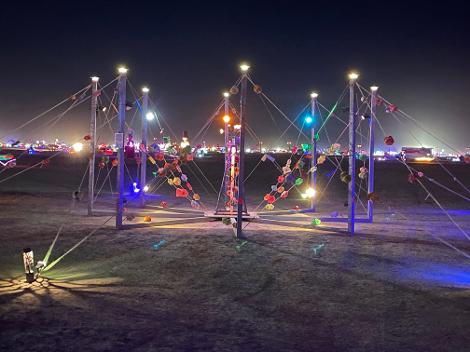 My Thousand Words book sculptures started as a way of honoring a beloved book that has been loved so much, it was a way to retell the books story by making a memorable scene from the pages of the book.
Books are created by mom Debbie, son John-Henry and daughter Rachael started to take books slated for the trash and began repurposing them and making them into art. The name "My Thousand Words" as a spin off of the tag line "A Picture is worth a thousand words" and it was then in 2015 that My Thousand Words was born!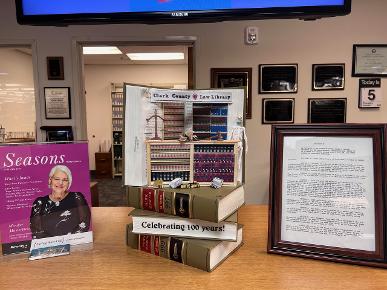 Clark County Celebrates their 100th anniversary on January 5th, 2023 Beautiful sculpture made from a collection of law books reflecting the library itself, filled with small books on shelves that actually can be read! A full size skeleton and other items like a scale of justice and more are included in this special sculpture! It was a very special project to work on for such a special celebration!